Boat Hoist USA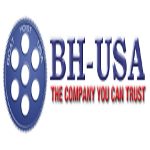 Premier partner
The Boat Hoist USA's line of flat plate hoists far exceeds the competition and are the ONLY flat plate hoists that come with a LIFETIME WARRANTY. Our hoists will undoubtedly lift more, run smoother, and last longer than any other hoist on the market.
Sign up for our Email List
Stay updated with all our latest posts, products and offers! Just enter your information below.