J. Gibson McIlvain Company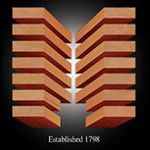 Premier partner
Address:
10701 Philadelphia Road P.O. Box 222
Ipe has earned its great reputation by being one of the only hardwood decking products that will last as long as you own your house. It has a 40+ year lifespan, and this Brazilian tropical hardwood will add value and a lifetime of use and beauty to any deck, porch, siding, or interior flooring.
Sign up for our Email List
Stay updated with all our latest posts, products and offers! Just enter your information below.