Canfor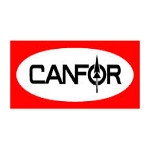 Premier partner
Address:
100–1700 West 75th Avenue
Canfor sources wood fibre primarily through long-term replaceable tenure agreements on publicly-owned land, wood inputs from a combination of private and public lands, and source fibre from neighbouring private forest landowners.
Sign up for our Email List
Stay updated with all our latest posts, products and offers! Just enter your information below.