Canada Wood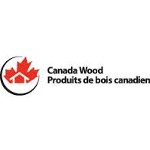 Premier partner
Address:
1501-700 West Pender Street
The objective of Canada Wood is to expand the offshore export opportunities of Canadian wood products in traditional and emerging markets by supporting industry associations in their efforts to work collaboratively overseas and by developing a Team Canada approach to market development.
Sign up for our Email List
Stay updated with all our latest posts, products and offers! Just enter your information below.