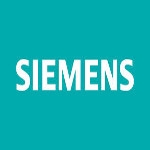 Premier Partner
Siemens is the pioneer in fostering renewable, sustainable answers for a changing residential world. Based on a legacy of innovative solutions, reliability, and safety, Siemens helps industry leaders enhance revenue, reduce labor costs and understand consumer demands in home energy consumption.
Sign up for our Email List
Stay updated with all our latest posts, products and offers! Just enter your information below.