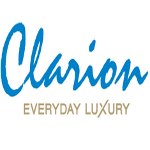 Premier Partner
As a leader in bath products for more than 40 years, Clarion is truly committed to customer satisfaction, quality and service. Using the latest technology, Clarion produces bath units that combine appealing design with excellent value. In addition, we have the expertise to build custom molds.
Premier Partner
At Mansfield, our diverse collection of USA made residential and commercial bath products offer the beautiful design and reliable performance of high end bathroom brands at a much more affordable price. Mansfield lets you maintain your style, your standards and your budget without compromise.
Sign up for our Email List
Stay updated with all our latest posts, products and offers! Just enter your information below.