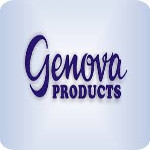 Premier Partner
Genova Products, Inc. has been a leader in the do-it-yourself plumbing industry since 1962. We are the worlds largest manufacturer of vinyl plumbing, and the only company to make whole-house plumbing pipe and fittings -- from the well or water line to the sewer or septic system.
Sign up for our Email List
Stay updated with all our latest posts, products and offers! Just enter your information below.