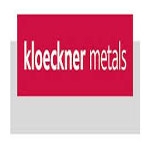 Premier Partner
Kloeckner Metals Corporation's mission is to provide superior customer service, unparalleled quality and on-time delivery, every time. To assure maximum value for our activities, the management team will demonstrate an unrelenting, aggressive approach to all cost control opportunities.
Sign up for our Email List
Stay updated with all our latest posts, products and offers! Just enter your information below.