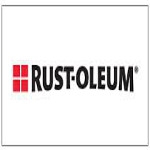 Premier Partner
Welcome to Rust-Oleum, home of trusted quality—and powerful solutions—since 1921. When we see a problem, we work diligently until we've perfected a solution—which has led to some of the most cutting-edge, durable and innovative products in the industry.
Sign up for our Email List
Stay updated with all our latest posts, products and offers! Just enter your information below.