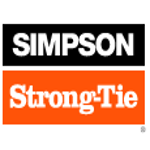 Premier Partner
Safety and Innovation. Plain and simple. Our primary objective is to help build safer structures. From its first year of operation, Simpson Strong-Tie has led the timber connector industry in hanger design, and we're the overwhelming choice of quality building professionals.
Sign up for our Email List
Stay updated with all our latest posts, products and offers! Just enter your information below.