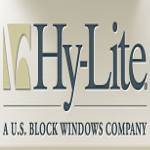 Premier Partner
Hy-Lite®, a U.S. Block Windows Company, offers a wide selection of award-winning acrylic block windows, glass block windows and decorative glass windows that offer privacy, natural light, and fresh air to the home.
Sign up for our Email List
Stay updated with all our latest posts, products and offers! Just enter your information below.