Premier Partner
LARSON Manufacturing worked hard to become the leading innovator in the industry, and has secured a number of patents for its innovations.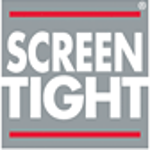 Premier Partner
You and your family can now enjoy all of the lifestyle advantages of an attractive, open-air screen porch with a perfect, no-sag fit that can be easily installed in hours. The Screen Tight® system has proven itself second-to-none among do-it-yourself homeowners, handymen and professional builders.
Sign up for our Email List
Stay updated with all our latest posts, products and offers! Just enter your information below.