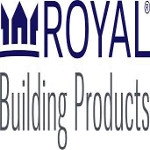 Premier Partner
Royal Building Products is a leading manufacturer and distributor of building materials. We are unique in our vertical integration from raw materials from our parent company Axiall Corporation through to manufacturing and onto distribution.
Sign up for our Email List
Stay updated with all our latest posts, products and offers! Just enter your information below.